Our Top Pick for the Best Printer that Replaces the Zebra GC420 Series
The Zebra GC420 Series are considered to be reliable, durable, and overall quality thermal printers. Unfortunately, the GC420 series has been discontinued by Zebra. We would like to offer an alternative to the GC420 that can do everything it did, and more!  That's why our top pick to replace the GC420 series is Citizen's CL-E300 series of printers. We will go over the features that really set this printer apart, and why your business can benefit by integrating this printer into your operations.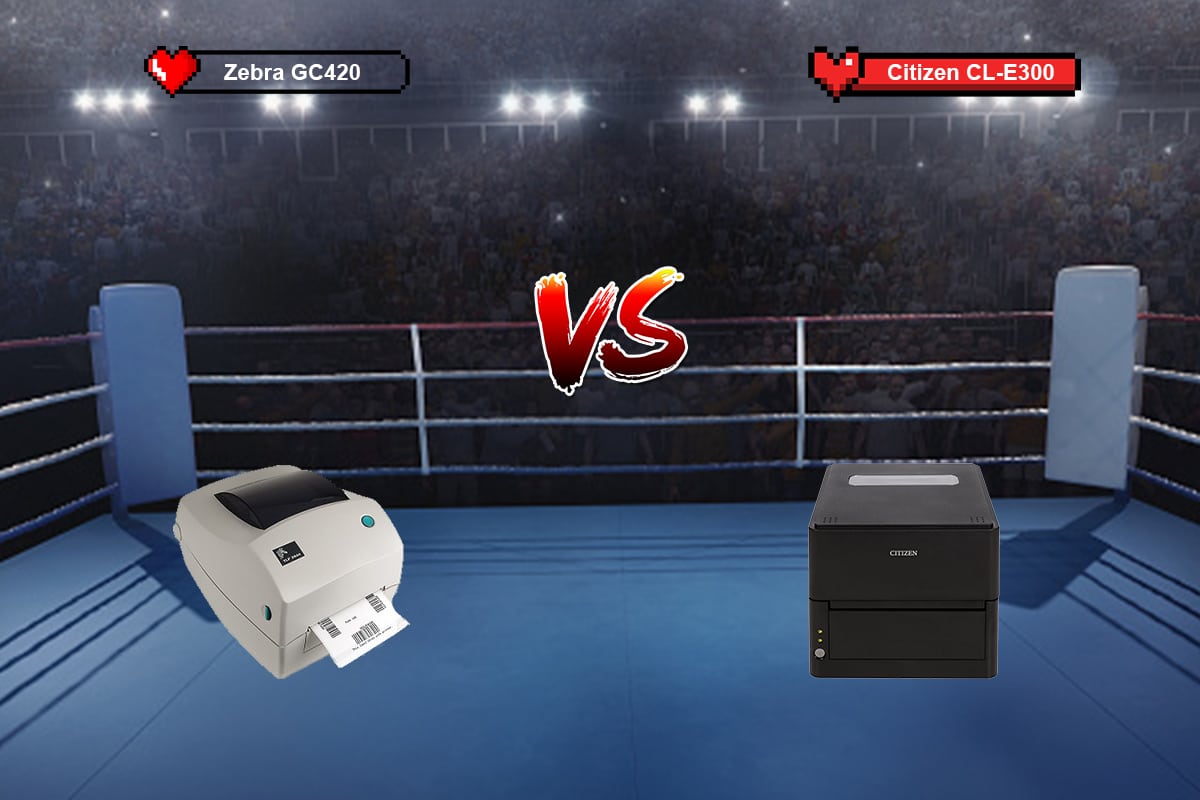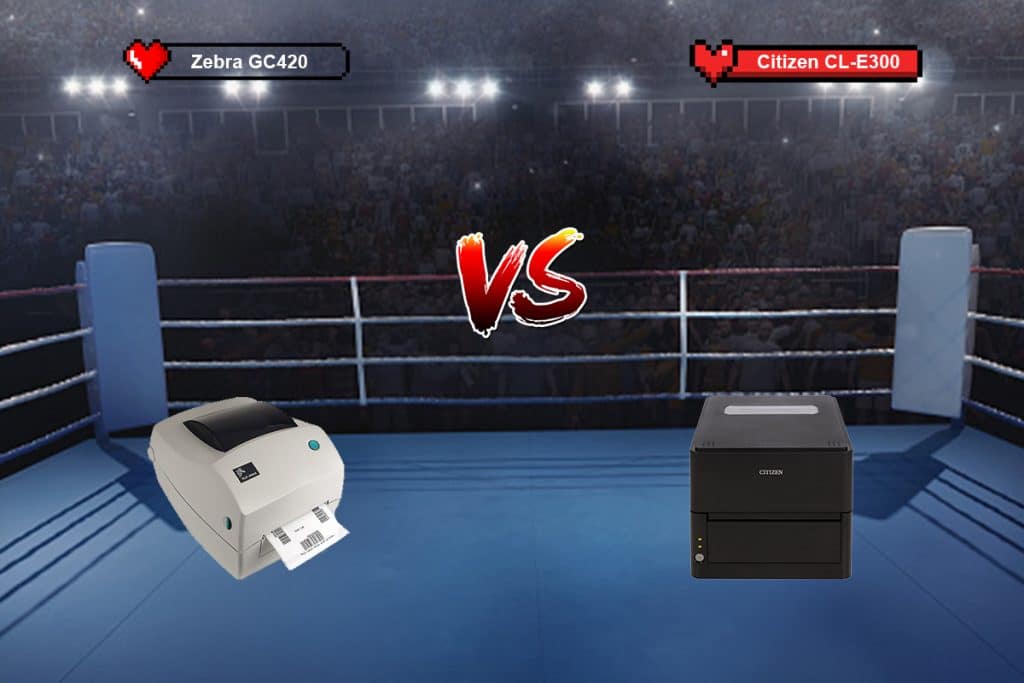 Features of the CL-E300 Series
From a speed standpoint, this printer works for businesses that have low to mid levels of print volume. It also integrates very well into businesses or healthcare facilities that need many print stations spread throughout their facility. Some of the key features that really separate the CL-E300 series from the GC420 series are both external and internal. Let's dive into the details of this amazing printer and hopefully you will have a better understanding of why this printer can work for you.
Externally; sporting a box shaped chassis (with dimensions of 8in L x 7in W x 6in H), this printer is the perfect size to store anywhere inside of your facility. On the back side, you can see support for on-board LAN, USB and Serial interfaces or with optional Bluetooth, WiFi or LAN with XML support. In terms of rolls and printing speeds, this printer is able to utilize rolls from 1 inches to 5 inches (25.4mm to 118.1 mm) and a printing speed of 8 inches (200mm) per second. 
Now when we look at the internal components of this printer, we are given options of 200 DPI and 300 DPI capabilities in two different models. These printers are also able to read the languages from other printer brands, which comes in handy for cross platform printing (universal drivers).  And for ease of use, this printer comes with a Hi-Lift mechanism and a
ClickClose closure made specifically for paper loading.
Why You Should Buy the CL-E300 Series Printer
Now why should you buy this printer? Well as one of our main reasons, this printer is highly versatile and able to work in many industries worldwide; hospitals, pharmacies, laboratories, couriers, logistics, and retail. Because these industries often have little space to spare, we believe the dimensions of the printer, as previously mentioned, help it fit in your facilities without getting in the way. We also have to appreciate the integrated ports on the back of this printer as well, they give any business the technology that they need to work efficiently without the hassle of slow connections or outdated cables and interfaces.
Of the many reasons why this printer should be your next printer, we find the DPI (print resolution) ranges to be perfect for almost any business. This segues into our next reason which is more efficiency, these printers are capable of producing high print speeds to match your businesses workflow. Additionally, the Hi-Lift mechanism and the ClickClose closure make reloading labels easy and quick.
The final reason why we recommend this printer is price, with the 200 DPI model priced at $299 and the 300 DPI model priced at $399. With all the features and functionality on board the CL-E300 series, you might expect a higher price point, but Citizen has made a modern printer for a fraction of the cost of some of its competitors. Compared to the GC420 series which was priced at $492, you get a better, more reliable, and altogether more functional printer to help your business.
Out with the old and in with the new, the Citizen CL-E300 series is definitely the best choice if you are looking to replace your Zebra GC420 series printer. We hope you found this informative and gave you a better understanding of the CL-E300 printer series.
Come and Check Out the Printers on Our Site if You're Interested in Purchasing One