Why the CAB MACH Series is
Better Than the Zebra GK420 Series
Zebra is one of the most well known brands when it comes to label printers, and they have a large market share. This makes it hard to find alternatives to their products sometimes. Specifically, the GK420 series of desktop printers are very reliable, but they are not as technologically modern as other printers. One printer manufacturer that really competes with these models are CAB's MACH series desktop printers. In this article we will go over the characteristics of the CAB printers and explain why you should consider buying these over the competing Zebra models.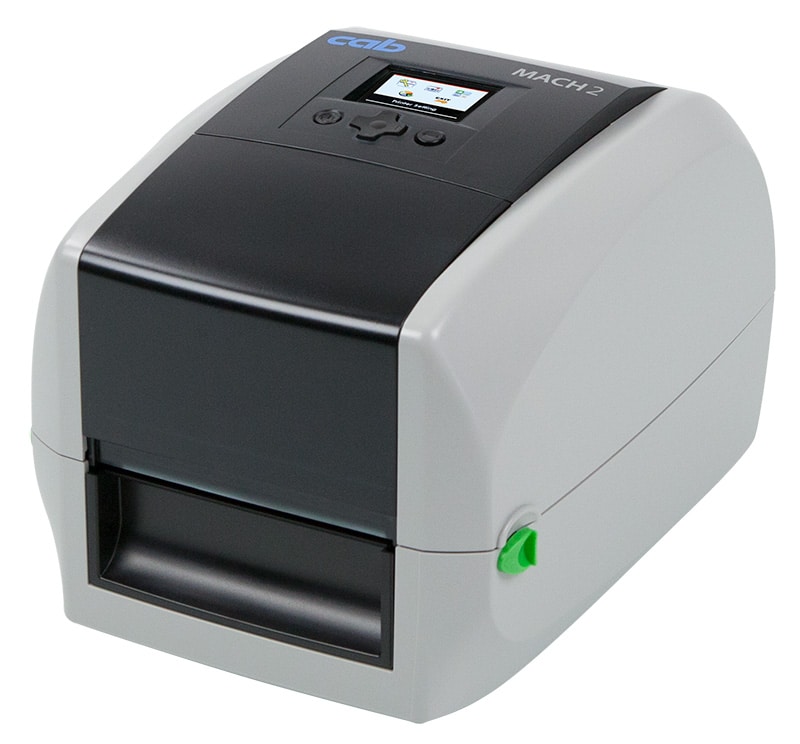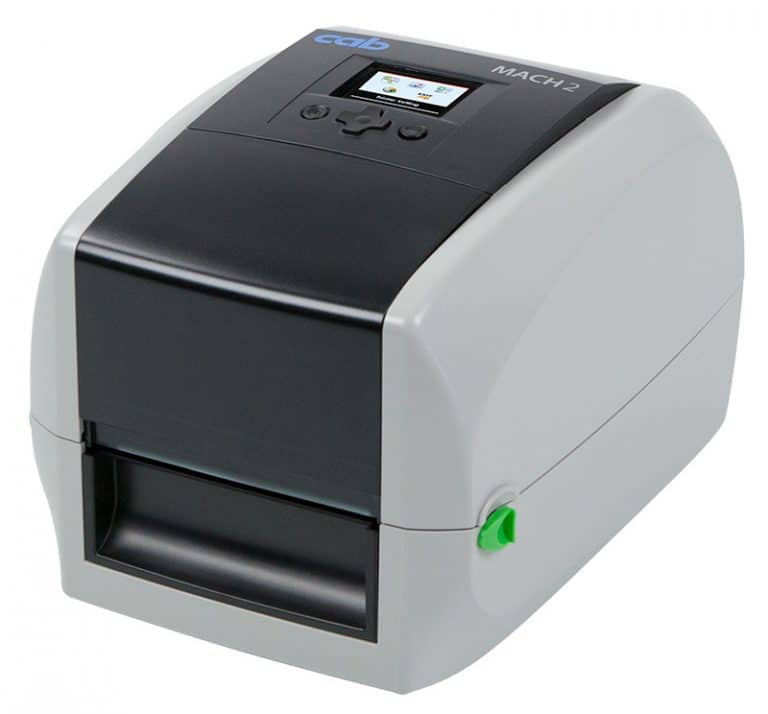 The GK420 series printers are capable of printing at 200 DPI with print speeds of 5 inches per second in both direct thermal and thermal transfer. In terms of connectivity, they are fashioned with an ethernet port and also have a USB V1.1 port as well. The direct thermal model weighs in at about 3 pounds while the thermal transfer model weighs in at 4.6 pounds. 
The MACH 1 and MACH 2 printers are very compact printers with a solid double-walled construction which allows printing in harsh environments, with the MACH 1 weighing in at just shy of 6 pounds and the MACH 2 weighing a little over 6.5 pounds. Both of these printers come equipped with a total of 3 interfaces (including Ethernet) on the back that offer flexibility and fast device connection: RS232C, USB for PC connection, Ethernet, and USB host (only on the MACH 2). When we look at the top, the MACH 1 comes with control buttons and LED display, and the MACH 2 comes with a multi language colored LCD display and navigator pad that is logically structured and intuitively operable for the user.
When it comes to capabilities, the CAB's MACH Series are both capable of printing at 200 DPI (MACH 1 printing speed = 5 inches per second, MACH 2 printing speed = 7 inches per second) and 300 DPI (MACH 1 printing speed = 4 inches per second, MACH 2 printing speed = 5 inches per second) in both direct thermal and thermal transfer. The software drivers for the CAB models are superior as well, featuring simplistic setup and a proprietary cablabel S3 software package for creating label designs and formats.
The CAB printers mentioned above both have very reasonable price points depending on configuration, these printers start as low as $475
The Zebra models are slightly more expensive, and simply don't bear the same features or usability as the CAB models.
Our pick for the best overall printer to replace the GK420 series is the CAB Technologies Mach series.
CAB has taken the time to develop a product that provides simplicity and value to your business, and we are big fans.
Take a look at the MACH series by clicking here!
Let us know what you think in the comments below.