The 5 Best Thermal Label Printers for 2023
We go into detail about the best shipping, warehousing and barcode printers available in today's fast paced world of business.
Our team has done the testing so you don't have to.
Thermal printers are often a central part of operations in many industries and businesses. They are used to print variable information like product weights, prices, nutritional information and much more.
Often we are asked the question: "Which barcode printer is best for me?"
The answer depends on many factors and it can seem like a lot to take in, so we will do our best to present you with data and facts in a way that helps you make the best decision for your business.
Below you will find our picks for the best thermal label printers, sorted by application and business need: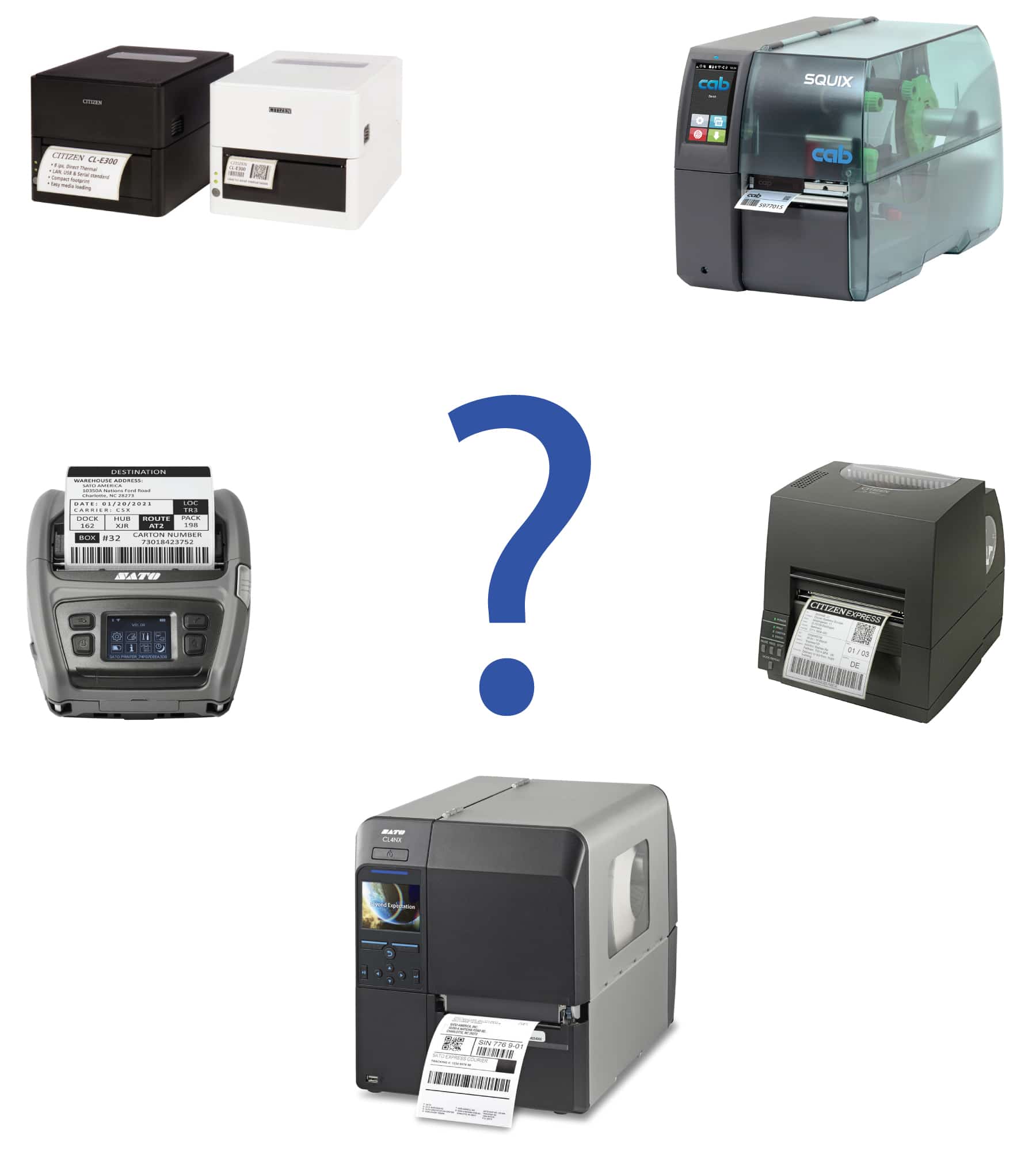 Best shipping label printer:
Citizen CL-E300
Combining excellent function with perfect form, the Citizen CL-E300 series of direct thermal label printers comes in as our choice for the best shipping label printer.
Price is always a factor when choosing equipment for your warehouse, the CL-E300 comes in at $399 to fit your budget.
Design on the printer is minimalistic and user friendly. It allows for seamless use between shipping softwares like Fedex ship manager and UPS Worldship as it allows the software to drive the printer without any internal settings changes on the printer itself.
With a footprint smaller than a toaster, the CL-E300 will fit even in the most crowded warehouse.
Standard with this printer is the ability to emulate ZPL (Zebra Printer Language) this gives you plug and play replacement of old Zebra brand shipping printers with no IT headaches.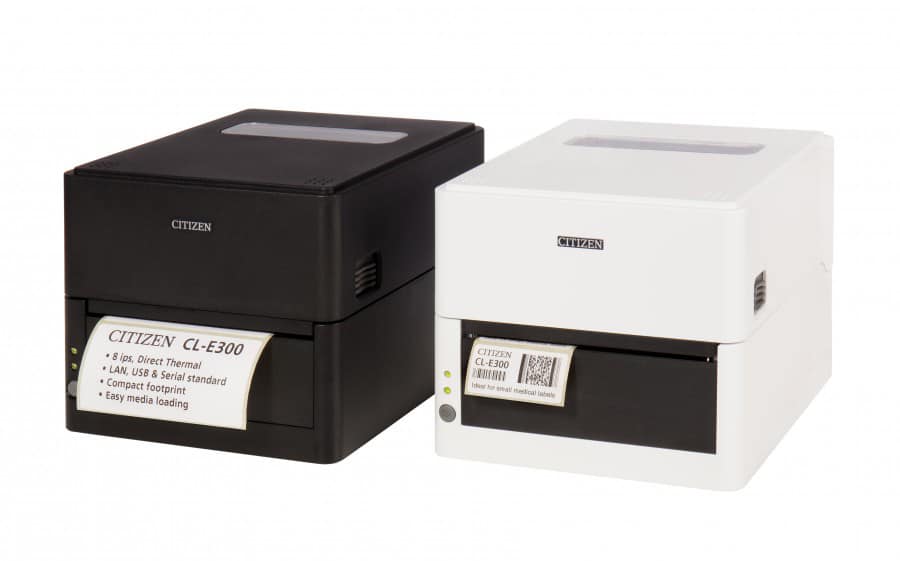 Great price point
Small size and weight
Best high volume label printer:
Sato CL4NX Plus
Scoring our top spot for high volume printing is the Sato CL4NX series of thermal label printers.
When you need to print a lot of labels you need a printer that can print quickly and accurately. With the CL4NX you get print speeds up to 12 inches per second and extreme precision and print legibility.
An all metal case and frame make the CL4NX highly durable even in harsh conditions such as manufacturing, mining, agriculture and more.
The CL4NX sports a beautifully designed full color front display. This allows easy and intuitive use, saving you time and money. The usability of this printer is second to none.
Multiple features make the CL4NX a leader in high volume printing. For thermal transfer applications, there is an easy to use ribbon wind mechanism which makes disposing of used ink ribbon exceptionally easy. Maintenance parts like printheads and platen rollers can also be changed with no tools. Built in videos that display on the screen of the printer walk the user through maintenance instructions.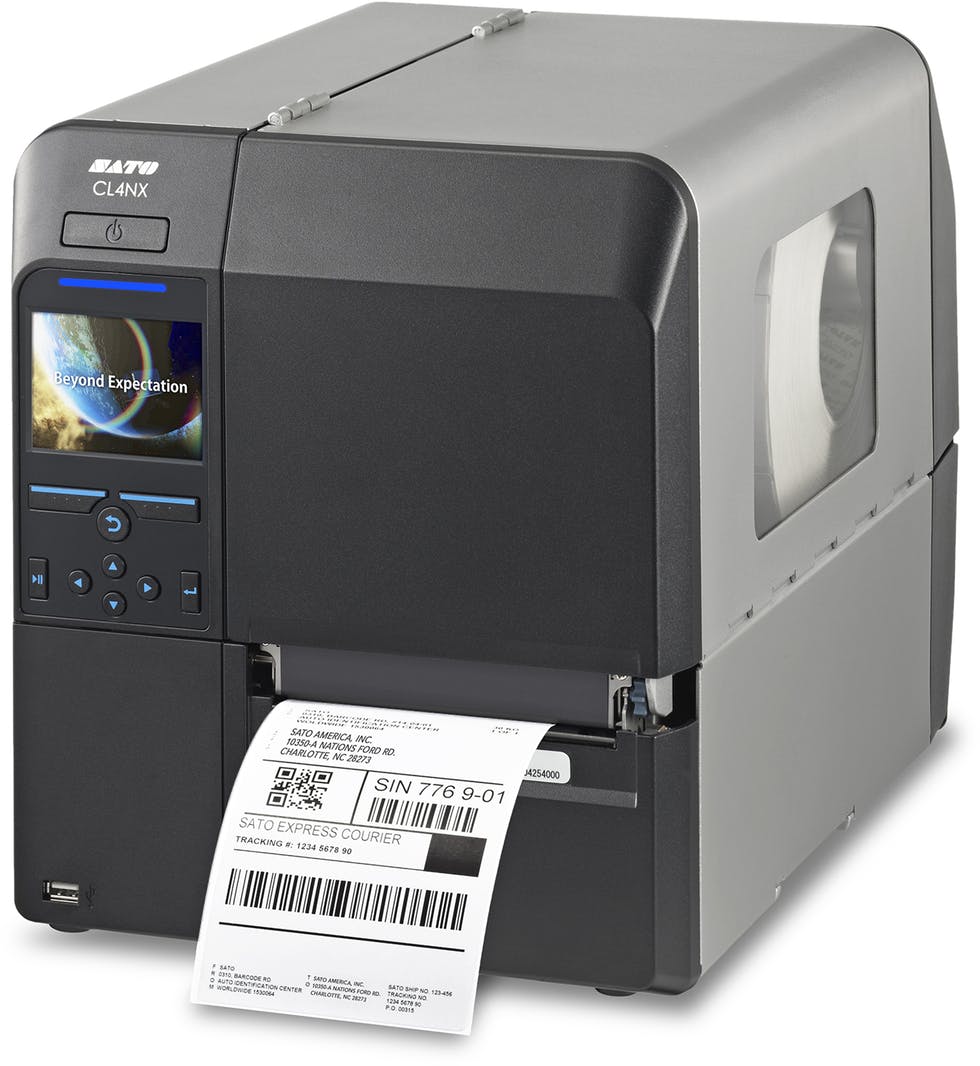 Durable steel construction
User friendly
Tool-less maintenance
Best small business label printer:
Citizen CL-S621
For the perfect all around small business label printer, look no further than the Citizen CL-S621.
This printer allows both direct thermal and thermal transfer printing, it gives you the flexibility to print something as simple as a shipping label or as complex as nutritional information for a food product.
With a wide opening clamshell style cover, the printer easily allows the user to change the label and ink ribbon stock without wasting time and energy. Everything opens up and allows simple and intuitive access.
Footprint and weight are a highlight for the CL-S621, it is about half the size but can do everything a standard desktop industrial thermal printer can. There are countless applications for a printer like this within retail, warehousing, asset tagging, front office and more.
Standard with this printer is the ability to emulate ZPL (Zebra Printer Language) this gives you plug and play replacement of old Zebra brand shipping printers with no IT headaches.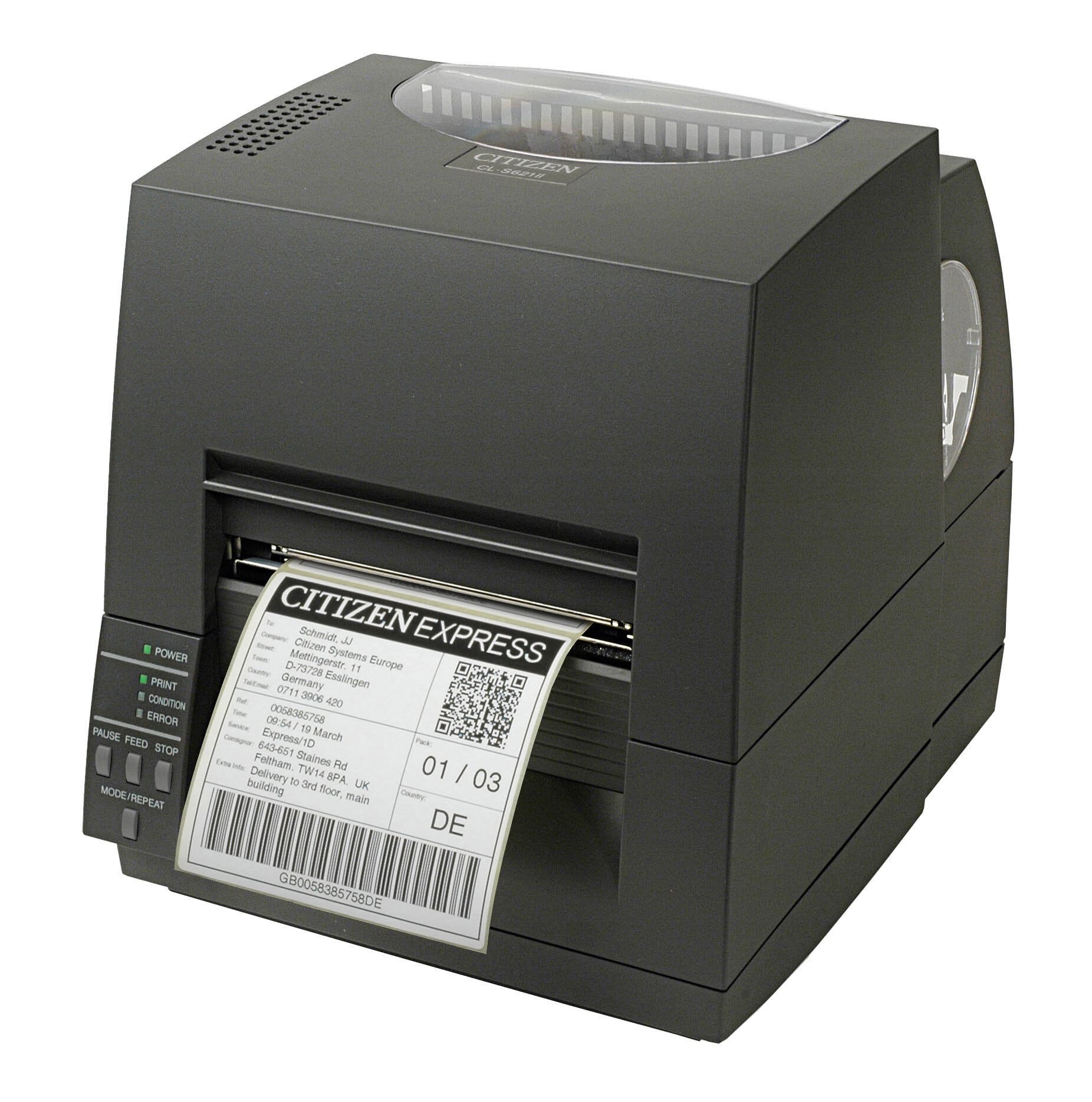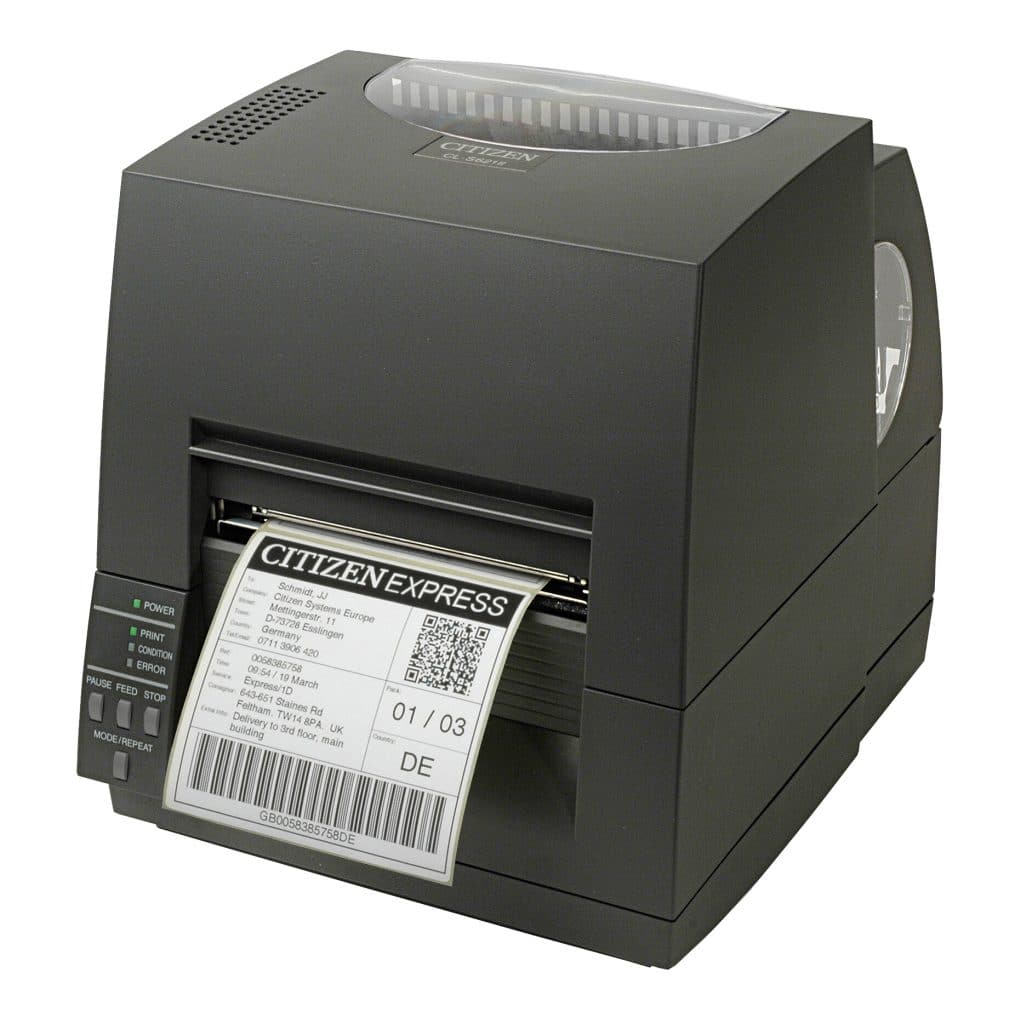 Great design for usability
Thermal transfer and Direct Thermal
Small form factor
Best barcode label printer:
CAB Squix
If you primarily print barcodes, QR codes and other data collection symbols, you need a Cab Squix label printer.
The user interface is a large and inviting touch screen, it features easy to understand symbols and language, settings are user friendly and explanations are present where applicable.
This printer can print thousands of tiny barcodes and never lose alignment on the label surface. With unprecedented German engineering the Squix is a truly precise printer. It thrives in laboratories, healthcare facilities and biotechnology industries.
Adding the list of capabilities, the Squix features many plug and play accessories which can be attached within minutes to the printer. These include cutters, stackers, rewinders, label applicators and more.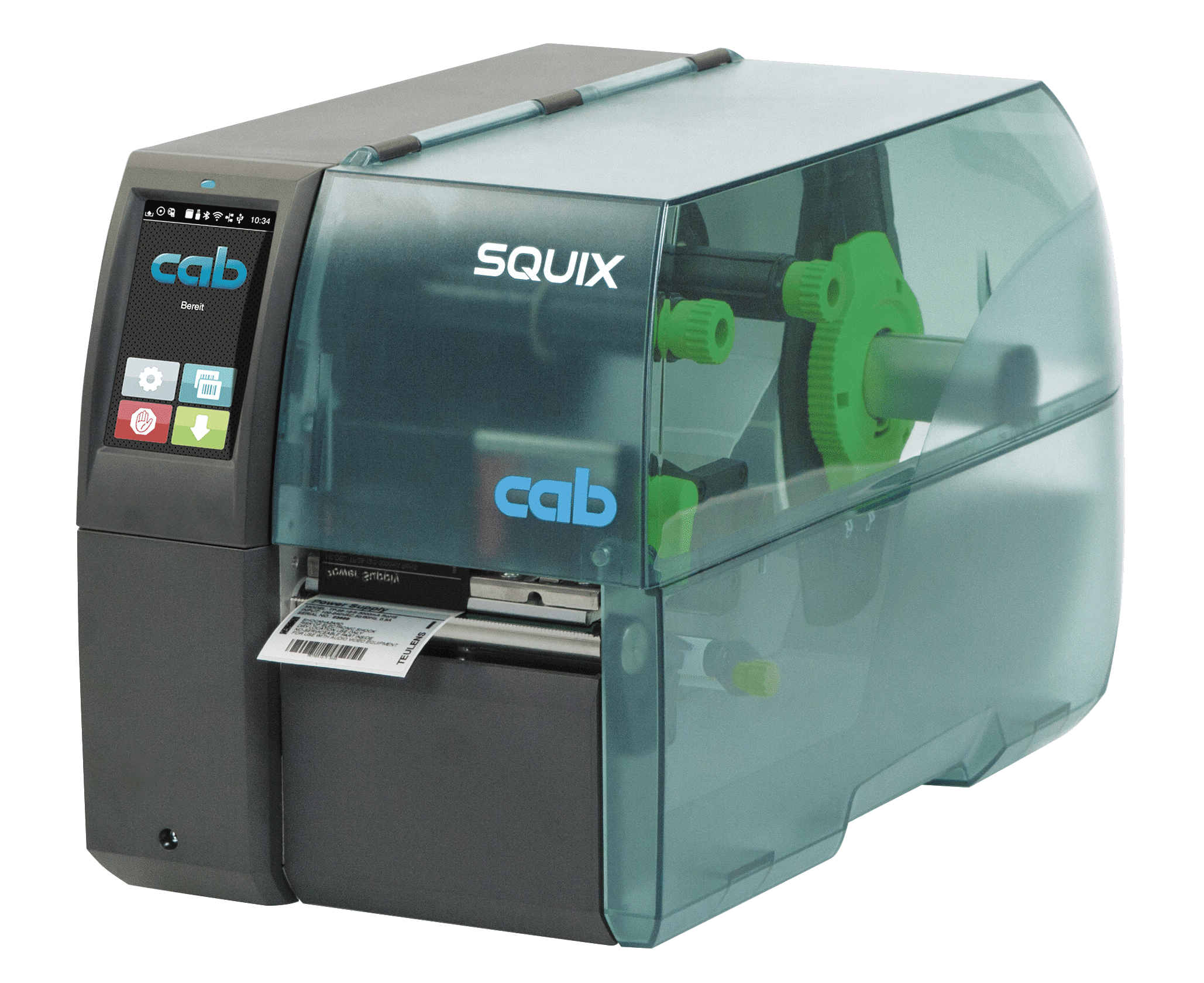 Touch screen operation
Very accurate alignment
Versatile accessories available
Best portable label printer:
Sato PV4
When you need a printer that can be with you at all times, the Sato PV4 is the answer.
The PV4 has an ultra long lasting battery that allows it to be away from any power source all day and function flawlessly.
A belt clip on the printer allows the user to place it anywhere on their clothing with ease and still have uninterrupted access to the labels as they print.
Featuring bluetooth and wifi communication technologies, the PV4 can be integrated into almost any environment and gather its print commands from all the software and systems your organization utilizes.
Ultra rugged construction means this printer can be used in your daily activities without fear of damaging the unit. It has drop resistant and grip enhancing rubber trim and a highly impact resistant construction for unmatched durability.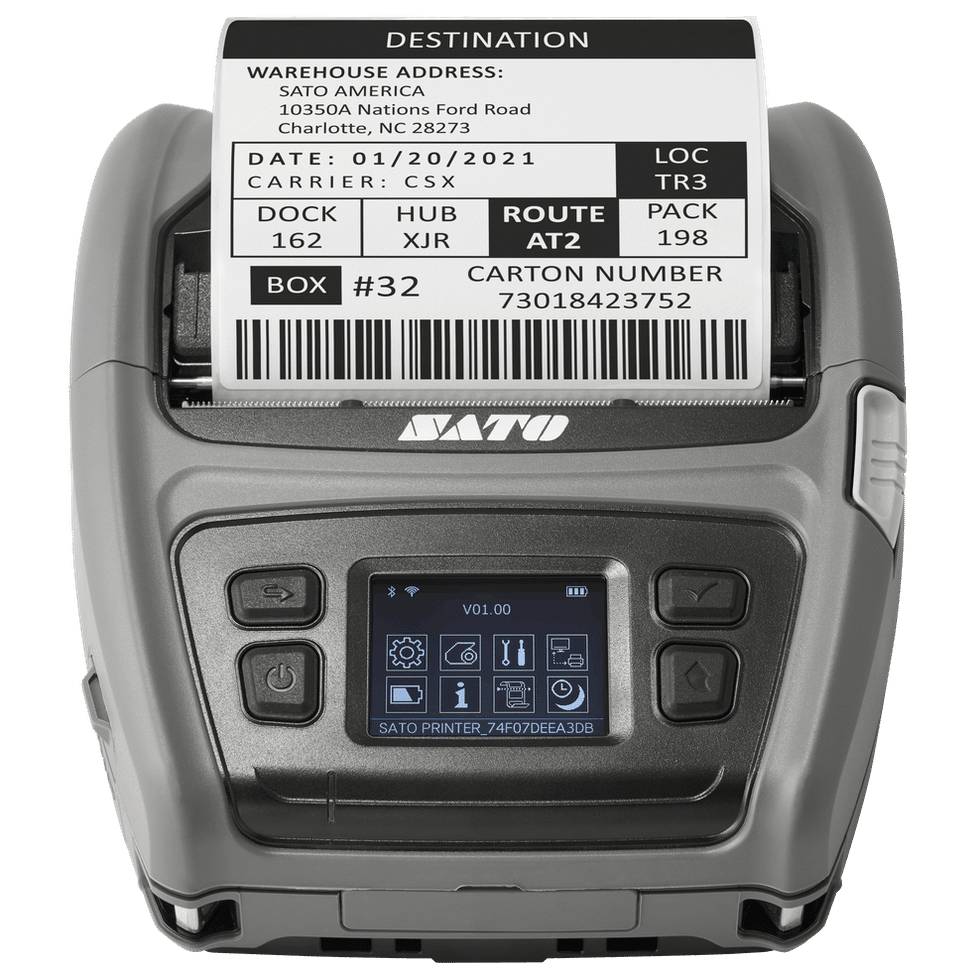 Long battery life for all day use
Wearable with a belt clip
Rugged and durable construction
We trust the information above was helpful in your search for a thermal label printer. Sidco Labeling Systems has been helping businesses with label printers for over 30 years. We would love the opportunity to help answer any additional questions you may have. Please get in touch and let us know how we can help.