The Best Shipping Label Printers 2022:
Low Volume vs High Volume
Businesses need to ship things like product, samples, documents, equipment, and so much more. At the center of any shipping process is a printer to reliably and accurately print shipping labels on demand that can be easily applied to packages.
 Whether you are a smaller business that is just starting out or a bigger business that is looking for the fastest shipping label printer, we've got you covered. 
In this article, we will focus on shipping label printers and their respective volume capabilities. Our goal is to make sure you choose the right shipping label printer for your business instead of buying one that is not the correct fit for your needs.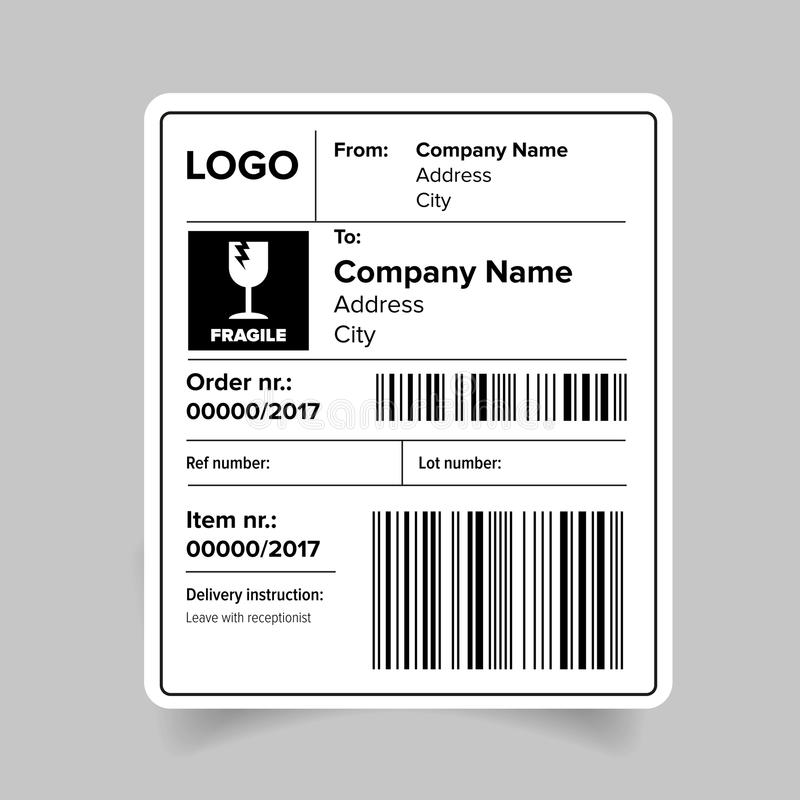 Which Printer is Best for Your Business?
As stated before, we need to focus on the volume of shipping that your business engages in. For this list, we have compiled 3 printers for 3 different volumes; low, medium, and high. By reading about the printers below, you should be able to see where your business falls in terms of shipping volume.
For this list, we are going to focus on direct thermal printing as it is the most used and most convenient for shipping labels. Each printer present on this list is capable of printing shipping labels extremely well and have wireless printing capabilities as well. You will be empowered to create custom shipping labels for your business without sacrificing time or efficiency in the process.
Low Volume Printing: Citizen CL-E300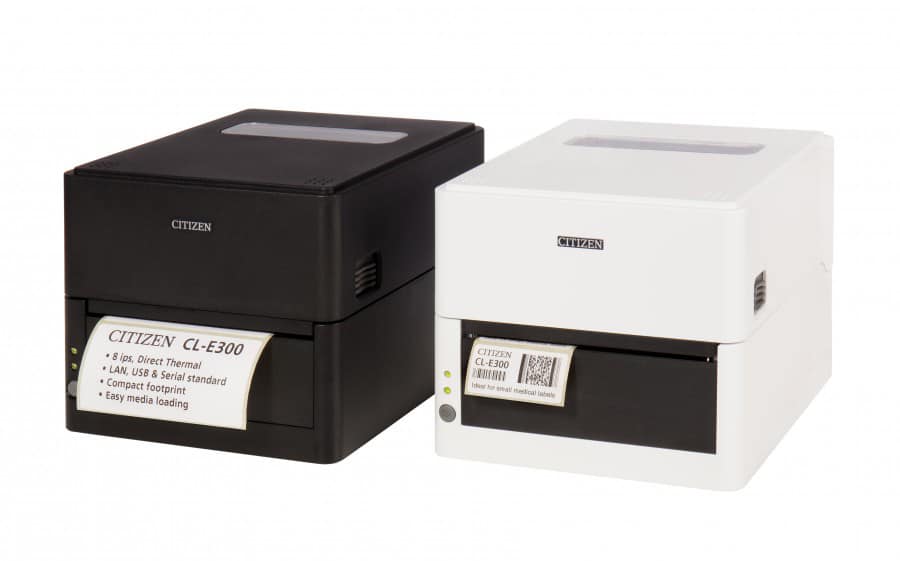 Come Check Out the Citizen CL-E300:
This printer is perfect for a smaller business and the best part about owning this printer is that it will fit anywhere you want to put it; its ergonomic design complements any space. If small form factor wasn't enough, this printer is capable of printing at 8 inches per second, has a max print width of 4 inches, and able to carry a 5 inches diameter roll of labels.
Most importantly, we want to address pricing. This printer is the least expensive of the bunch, priced at $299 and available in black or white at no additional cost.
The small footprint of the CL-E300 makes it a perfect printer for tight spaces but is still extremely easy to use. Whether you choose the standard model with on-board Ethernet LAN, USB and Serial interfaces as standard, or choose the EX model with optional Bluetooth, WiFi or LAN with XML support, you are guaranteed the connection you want. Citizen's LinkServer™ web management and configuration system is integrated to allow full printer control.
Our pick for businesses with medium volume printing is the SATO WS4 Series. This 4-inch desktop thermal printer is feature-rich, affordably priced, and has great production throughput. Available in Direct Thermal (DT) or Thermal Transfer (TT) the WS4 offers exceptional print quality at either 203dpi or 300dpi with print speeds of up to 6 inches per second. 
This printer is reasonably priced at 200dpi (direct thermal: $475.00, thermal transfer: $625.00) and at 300dpi (direct thermal: $575.00, thermal transfer: $725.00)
The WS4 has a straightforward replacement of its print head or platen roller so it can quickly return to full operation when normal maintenance is required. Designed with connectivity in mind, the WS4 printer has USB, RS232 and Ethernet interfaces standard. It also features optional Bluetooth or 802.11 WLAN communication interfaces further expanding its versatility.
Medium Volume Printing: Sato WS4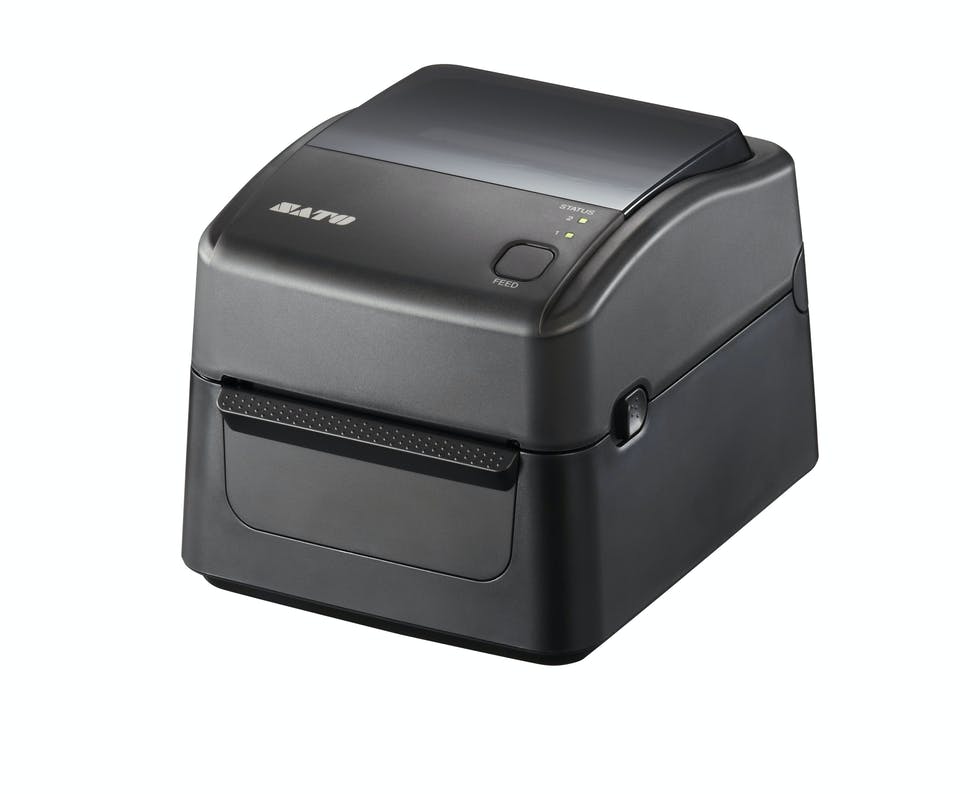 Come Check out the Sato WS4:
High Volume Printing: Zebra ZT230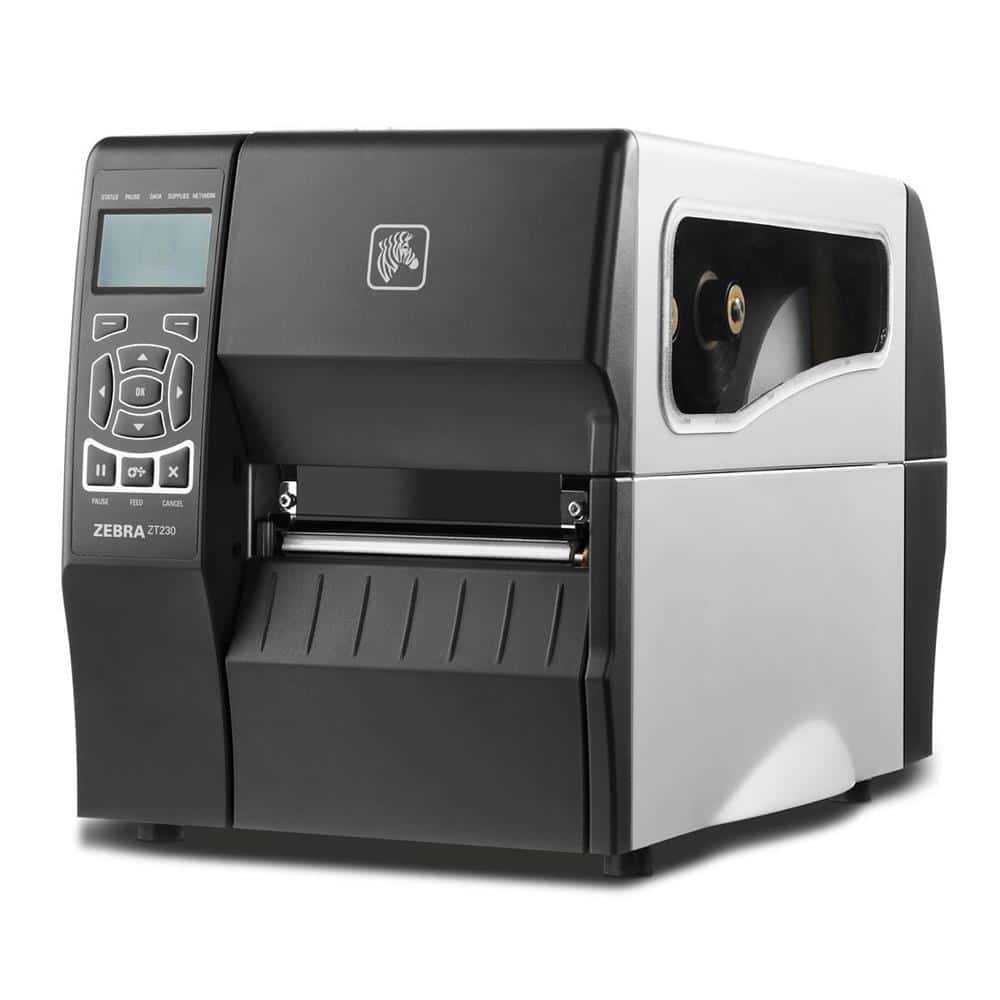 Come Check Out the ZEBRA ZT230:
Our final pick is an industrial volume printer, the Zebra ZT230. Zebra's most affordable industrial printers, the ZT200™ Series incorporate extensive customer feedback and the learnings from legacy printers—creating innovative printers with a space-saving design. Featuring Zebra's Print DNA, the ZT200 Series provides users with effortless setup, intuitive operation, and easy service and maintenance.
The ZT230 printer is fairly priced at 200dpi (direct thermal: $1062.00, thermal transfer: $1156.00) and at 300dpi (direct thermal: $1482.00, thermal transfer: $1575.00)
These printers are engineered for greater print precision with fine-tuned adjustments. They provide crisp, clean text and barcodes—even on narrow media. Built for light industrial and commercial environments, they are ENERGY STAR® certified, with a drive system designed for optimal performance with minimal maintenance required.
Each of these devices are very capable of printing labels, but you also need to be able to track your items internally and externally. No matter the industry, whether you are creating warehouse labels, pharmaceutical labels, and specifically, shipping labels; a barcode scanner is a must within any business. 
As an added bonus we decided to put the Zebra LS2208 barcode scanner as one of our recommendations for this article. It is very versatile and suits any business of any size or production volume. The LS2208 is designed for continuous usage all day, which significantly reduces downtime and repair costs. And since it is always ready for the next scan, the LS2208 will increase productivity.
The affordable LS2208 handheld barcode scanner provides fast, reliable scanning in an ergonomic, lightweight form. The wide working range —from near-contact to 17 inches — makes this device ideal for retail, warehouse, hospital, education, or government settings. Multiple on-board interfaces ensure integration with a variety of host systems.
This printer as a kit with power/data cord comes in at $198.00 and is available in either black or white.
Best All-Around Barcode Scanner: ZEBRA LS2208 Barcode Scanner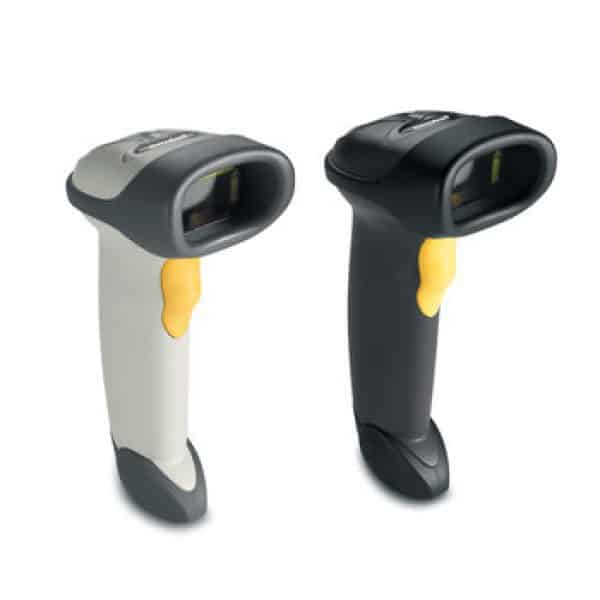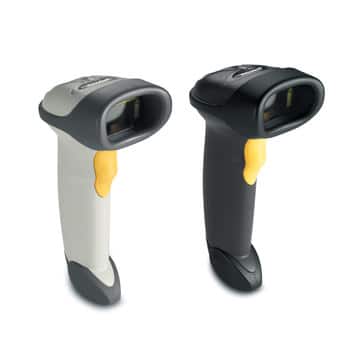 Come Check Out the ZEBRA LS2208:
Every printer on this list is a solid contender to print shipping labels. As always, you know your business best, we hope this information has helped your company make an informed decision on which shipping label printer to purchase.
Want to Check Out More of Our Products?
Visit: